Powered By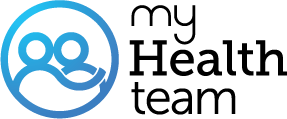 A mySMAteam Member
This has always been something I've had to deal with having SMA but within the last several years and the past few months, it has become much worse. Especially after eating or drinking and while trying to sleep. Often at night, I will wake up to choking and congestion from this.
I understand that this comes with the territory but could this be fatal? Can I end up drowning so to speak? If so, is it likely or probably not that likely to happen? I am 43 years old with SMA 2.
I'm sorry 😞 I know these types of changes can be stressful.
I sleep with an aVAC most nights but even then I deal with some congestion.
If Im concerned about mucus or build up in my sleep I will make sure to do a breathing treatment before bed to loosen mucus to get as much out before bed or even a warm shower and the steam will help sometimes!
Do you do the nebulizer everyday? I had stopped using it a while ago but maybe I should go back to it
I wake up with congestion sometimes too, but I started taking albuterol and ipratropium bromide (mixed in nebulizer) daily and it's gotten much better!
Join today!
Start meeting others who understand