Powered By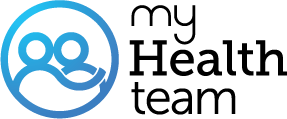 Overview
Zolgensma is a prescription medication approved by the U.S. Food and Drug Administration (FDA) for treatment of spinal muscular atrophy (SMA) in children under two years of age. Zolgensma is also known by its drug name, Onasemnogene abeparvovec-xioi.1

Zolgensma is a gene-replacement therapy that prevents further motor neuron and muscle degeneration by replacing the defective or missing gene that causes SMA.1

How do I take it?
Zolgensma is a single-dose intravenous infusion, given over 60 minutes. Steroids are administered during the first 30 days of treatment to prevent serious side effects.1,2

Side effects
The FDA-approved label for Zolgensma lists common side effects including vomiting, jaundice, bruising, and abnormal liver tests.1,2

Rare but serious side effects listed for Zolgensma include acute liver damage, bleeding, and heart damage. People with pre-existing liver impairment may be at higher risk. Frequent blood tests to check liver function may be required.1,2

Sources:
1. Zolgensma prescribing information – AveXis
2. Zolgensma (Onasemnogene abeparvovec) - Drugs.com
Join today!
Start meeting others who understand