Powered By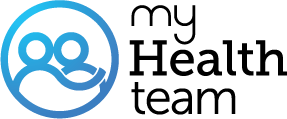 What Advice Would You Offer Someone Shopping For A New Seat Cushion?
A mySMAteam Member
I agree with Aaron get a seating company that works with you and helps you find the right seat cushion it definitely makes a difference if you have the right seat!!
I have not had great luck with professional custom seating. First of all...you have to schedule time with a seating consultant. You have to have someone available to transfer you half a dozen times onto their standard cushions before they inevitably decide they need to custom form a molded cushion. Like a year goes by, you get this 800 dollar monstrosity of a cushion you can't cover with anything and feels like someone kicking you in ...lets say the butt...that can't sit on for more than 2 minutes. I ended up buying my cushion on Amazon...a standard cushion for like thirty bucks...works great. Wondergel Doublegel Gel PLUS Seat Cushion - 1.5" ...they don't sell it anymore but are a bunch of similar cushions .
@A mySMAteam Member I actually just wear regular socks!
What is a good socks to wear for sma
This is actually a great question because living with SMA sometimes means its really hard to get a seat that works for you. My advice: Have a seating company that works with you. They will assess your needs, and find out what kind of seating arrangement works best and make tweaks as needed!
Join today!
Start meeting others who understand